Yes, Roy Furr can be your perfect guest for…
Podcast Interviews | YouTube | Online Summits | Webinars | Your Event
Here's a handful of Roy Furr's recent podcast appearances…
Roy Furr can speak from experience, and with authority and expertise, on the following topics…
Writing Copy That Gets Response
Story-Selling in Sales & Marketing
Direct Response Marketing
Conversion Marketing
Marketing Strategy & Principles
Business Skills for Copywriters

Freelancing & Freelance Copywriting
Internet Entrepreneurship
Getting Clients & Leads
Consultative Selling
Roy would be most excited to talk to your audience today about…
Shortcuts to Writing Powerful Big Idea Copy

How to Write Long Copy that Converts
What You Must Know Before You Launch Your Client Business
The 3 Pillars of Highly-Effective Story Selling
The Hero's Journey of Story Selling
Freelance Copywriting Success Secrets
How to Win at Marketing Through Direct Response
Building Funnels to Maximize Online Marketing Success
The Podcast PR Blueprint for Getting Guest Appearances
Roy will happily customize his content to best serve your audience, to create the best show possible for you.
One interviewer, who asked Roy to come speak as part of an online summit, wrote this in response to seeing Roy's notes in preparation…  
"Roy this is INSANE.  I haven't had any other speaker do this much preparation or structure their interview like this… no doubt this will be THE best session of the event.  I can't thank you enough for going over and beyond… this is way, way more than I was expecting.  Looking forward to it!"
Roy also runs a growing YouTube channel and is comfortable on camera…
Check out these videos to get a feel for Roy's presentation style, especially if you publish video as well as audio content.
Here's Roy's under-60-second, ready-to-read bio…
Roy Furr was working in a miserable customer service call center in 2005, before he discovered direct response marketing. 
Within months, he became the top marketing guy at an IT Training publisher, and put them on the Inc. Magazine list of America's fastest-growing businesses — three times.
By 2010, he pivoted into his own business full-time, consulting and copywriting for direct marketer entrepreneurs, primarily in the financial and business success industries. 
He quickly started creating seven-figure-plus campaigns and breaking sales records, has made millions of dollars for his clients, and his client list reads like a "Who's Who" of these niches. 
He's well-known as the copywriter for Brian Kurtz's Titans of Direct Response seminar, a once-in-a-lifetime event co-produced with Dan Kennedy, featuring many of the world's greatest copywriters and marketers. 
Since 2014, Roy has also published his daily Breakthrough Marketing Secrets newsletter and now podcast.  Plus trained, coached, and mentored other copywriters, marketers, and entrepreneurs to their own success.  He's also the author of two books, The Copywriter's Guide to Getting Paid, and The Ultimate Selling Story.
(This bio can be adapted to match the audience and show content.)
Download Roy Furr Headshots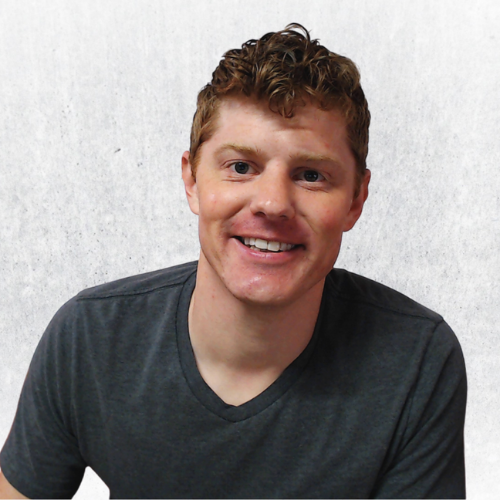 Ready to request a guest appearance?
Please fill out the form below and we'll be in touch soon.
Looking for something a little different?  Please email a brief description of what you're looking for and we'll see if we can find a fit.